Starting a Tutoring Business versus Buying a Tutoring Franchise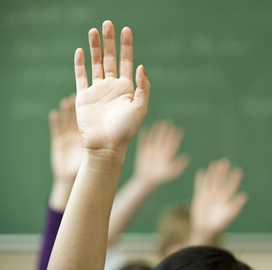 One of the first decisions that tutoring entrepreneurs have to make is whether they should start their own business from scratch or invest in an existing franchise. I spent several months laboring over this decision, and spoke with eight leading franchisers, scores of franchisees, independent tutoring business owners who were willing to speak with me, as well as consultants and franchise brokers. While I ultimately opted to start my own company from scratch, there were some legitimate trials and tribulations that occurred along the way that I am convinced would have been eliminated within a franchise ecosystem. In this blog article, we will look at both options and discuss the advantages of each decision. Ultimately a number of personal factors will come into play. Risk tolerance, access to capital, lifestyle choices, and desire for entrepreneurial freedom depend upon each individual and are different for everyone.
3 Reasons to Start Your Own Tutoring Business
1. Franchise organizations charge a one time fee of 15K - 70K and then take an average of 5%- 9% of your gross revenues for the life of your business.
While many of us get into the tutoring industry for both business and lifestyle reasons, many of us came to realize very quickly that profits are what make your business sustainable. I have many friends who have invested in national tutoring franchises, and many have complained about the 5 - 9% hit to their bank accounts every month. Here's the big secret that none of the franchise organizations will like to tell you. In the tutoring industry a franchise royalty of 5 - 9% of gross revenue is the equivalent of 20 - 35% of your net revenues. This means that a franchise organization will continually siphon up to 35% your net profits for the life of your business.
2. Many tutoring franchisees feel that they stop deriving value from the corporate franchise office after the 2nd year.
Many tutoring entrepreneurs are understandably nervous at the thought of entering a new business and having to learn the ropes. Franchise organizations love to assure their customers that their business plan, proven revenue model, national advertising support, SEO, Pay per Click (PPC) and corporate consulting are essential to your success. They will insinuate that you won't be able to do it without them, and then point to the general statistics of business failures each year. In our experience, with extra effort and taking advantage of resources available on the web, you can learn the business on your own. Here are some things that you should consider pre-launch:
Create a business plan that outlines your marketing, sales, financial, and academic processes, curricular systems, and operating procedures. If you plan on raising capital from investors, family, or friends, you should develop a strong, well-articulated pro-forma with monthly and yearly projections.
Select a great name. Have fun with this, and be sure to check the TESS database for companies with identical or similar sounding names in your class. Once you have settled on a name, you can apply for the trade name directly through USPTO or hire an attorney to help with this.
Set up a legal entity, register it, and get a federal Employer Identification Number (EIN). You will also need to register your business in your State.
Purchase the right insurance. Our advice is to consult an experienced business insurance broker to help with this decision. Missing or inadequate insurance coverage can knock you out in the event that you have an unexpected liability.
Make the Independent Contractor tutor versus W-2 employee tutor decision. I highly suggest reading my blog post on this.
Interview, vet, screen, hire, and manage your tutoring staff.
Create a professional website with effective SEO and automated marketing features. Set up a blog and update it at least one per week with content that will be of interest to your target audience.
Create a sales script
Considering licensing software (Tutorware offers great deals for startups!)
Create a website. Depending upon your business model and budget, you can go inexpensive with a website from Wix, you can crowd source design from marketplaces like DesignCrowd, or you can hire a designer to create a custom site for you.
Get yourself set up up with phone, email, fax (if you plan to use paper time sheets), business cards, and brochures. You can find template sites for these, crowd source them, or hire a pro designer.
3. Franchises limit you geographically
Franchise parent companies make their money by selling franchises, and they have a vested interest in selling as many as possible in each metro area that they enter.  Many of these organizations employ franchise consultants and brokers who also make their money by selling as many franchises as possible. Every franchisee that I have met (even the lucky ones who laid stake to the "high rent" zip codes in their metro area) complain that they wish they didn't have geographical restrictions. Others were sold on the income potential in their one or two zip codes only to find out later that their area was a less desirable zip code with a large population of retirees without children at home or lower income neighborhoods who could not afford the discretionary cost of tutoring. In my area, the franchisee of a large national chain located in a "high rent" area was able to charge nearly $15 more per hour to his customers than a franchisee of the same franchise that was based less than 30 miles away. As the owner of your own business you won't be limited to certain zip codes but can advertise and accept business from anywhere, including online. This is a huge advantage of starting your own company.
3 Reasons to Buy a Tutoring Franchise
1. Good franchises provide new entrepreneurs with a proven business model
Learning any business takes time, and unless you have owned and operated a tutoring business in the past, it is very likely that there will be a number of skills that you'll have to learn and master. Often former educators like myself start tutoring businesses, and quickly learn that Pay per Click (PPC) optimization, Search Engine Optimization (SEO), blog content, inbound marketing guides, and affiliate marketing are complicated and enormously time-consuming. As I found, 80-90 hour weeks became the norm during my first year as I had a steep learning curve in a number of areas. Franchise models can help you flatten the learning curve, and benefit from best practices that have been developed and perfected over many years of operation. In addition, many new business owners skimp on legal and insurance consulting, improperly classify tutors, don't follow state regulations with regards to termination, and don't purchase the right insurance. There are so many mistakes that can be made in launching any new business, and investing in a franchise with a proven marketing and operating model, professional HR processes and policies, and a proven financial model.
2. Good franchises provide helpful support and consulting
Another upside of owning a franchise is that you will have the dedicated support of a team of people who have a vested interest in your success. Most franchise models are set up so that the more revenues you generate, the more the franchiser earns. It's a win-win for both parties. While most franchisees claim that franchise support becomes less and less useful after the second year, the support received during the first 24 months is often critical and can be the difference between success and failure. Statistics on the success rates of franchises versus home-grown start-ups are inconclusive. While you'll find white papers touting 90%+ success rates for franchises, there are other studies that show that franchises and organically grown company success rates are roughly the same. Here is an interesting
article
in Entrepreneur that discusses recent statistics.
3. Established franchises provide brand recognition and excellent marketing support
Unless you are investing in a smaller franchise that does not have market penetration in your area, franchise organization generally carry some degree of brand recognition and customers will feel more confident in the service. Even in the case that the franchise is smaller and carries less brand recognition, customers will generally feel more comfortable visiting a website that has operations in multiple markets as well as a track record. While they often charge a monthly marketing fee, franchisers generally provide Search Engine optimization and other content marketing services that drive clients to the corporate website. Many franchisers even provide a call center or lead referral process that will bring you new leads each month.
Conclusion
Starting a tutoring business versus purchasing a tutoring franchise is a decision that most tutoring entrepreneurs confront during the planning process. There is no right or wrong answer, and the decision largely depends upon a number of personal factors which are different from entrepreneur to entrepreneur. If you feel that you are more drawn to the franchise model, It is essential that you do as much research as possible on whatever franchise you are evaluating. If possible, important that you speak with as many current franchises as possible, and request statistics on franchise failure rates. For the intrepid souls out there who want to built their own company from scratch, the early days will likely include a steep learning curve, but the rewards can be worth it. Unless you are a seasoned vet, we strongly encourage you to seek out mentors, read as much as you can on entrepreneurship, subscribe to online marketing blogs like
QuickSprout
, and stay up on industry best practices through great education blogs such as
EdSurge
. You may also want to consider joining organizations such as the
National Tutoring Association
  which was very helpful to me especially in the early years. Best of luck with your decision!
About David Dodge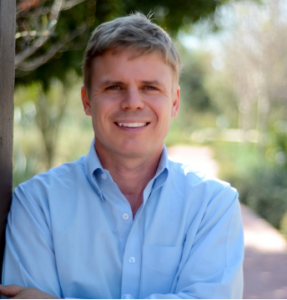 David Dodge founded Tutorware, a business management software for tutoring, test prep, and educational services companies. David has over 15 years experience running high-growth tutoring, test prep, and academic enrichment companies. He built his tutoring company SurePrep Learning into an Inc 5000 company for three years in a row, while employing over 1300 active tutors in 19 markets. He also founded enrichment and summer camp start-up CodaKid, a kids coding and game design academy based in Scottsdale Arizona.
Most Recent Blog Posts