6 Ways Tutoring Software Can Grow Your Business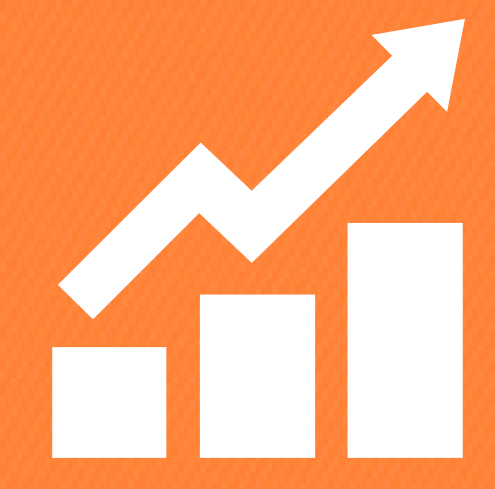 Just because you are a small or medium sized tutoring company doesn't mean that you can't have the same great tutoring management software features that the big companies enjoy. The best tutoring business software solutions integrate nearly every part of the tutoring value chain from HR, Applicant Tracking and On-boarding, Job Broadcasting, Scheduling, Billing, Invoicing, Attendance, CRM, and Educator tools. Advanced tutoring business software can help turbocharge your company's growth by reducing your company's expenses, generating more leads and referrals, and freeing you up to focus on growth-oriented business activities. In today's market,  tutoring business software should produce a combination of additional revenues or increased savings that produce on average a 10x return on every subscription dollar. In other words, if a tutoring management software costs you $250 per month it should be producing at least a combination of cost savings or increased revenues that amounts to a net gain of $2500 for your company. In this blog article, we are going to look at ways in which software can help you both save money and increase top line revenue with scalable solutions.
1. CRM (Customer Relationship Management)
Advanced tutoring software can help you capture leads, nurture leads and clients, track all contact with leads and clients, and help you delight your customers with your personalized approach.
Software solutions like Tutorware track unlimited sales leads (some software charges by seat or the number of prospects in your database) saving you hundreds or even thousands per year depending upon your organization's size. You can additionally integrate web lead forms from your website and landing pages and capture leads directly into the software.
Software solutions should help keep clients engaged and delighted with your customer service. With a combination of CRM functionality, you should be able to enter customer call details, schedule meetings, log follow up calls, and subscribe customers to email campaigns that provide them with helpful information on their area of interest. As a result, engaged and happy customers will have more reason to continue with you and tell others about your company.
Software solutions should help you handle issues and problems, by allowing you to create Cases, assign the case to a team member, and then track the Cases through to resolution. Nip issues in the bud quickly, easily, and with full transparency, so that minor issues don't become one star Yelp reviews.
2. Email Marketing
Tutoring Management Software can help you get more clients and earn more revenue from existing ones.
Tutoring management software should have built-in Email Campaign functionality that allows you to send specific email campaigns, email newsletters, and more to your customers. This feature allows you to save money on email marketing solutions and integrate your email marketing directly into your tutoring management software suite.
Your tutoring management software's email system should have an email deliverability service. Tutoring software like Tutorware partners with email deliverability provider SendGrid to ensure that over 99.8% of your emails don't end up lost and forgotten in customer spam folders.
Tutoring management software automation features can power referral program offers, workshop reminders, gift card offers, seasonal specials, and more.
3. HR - Recruiting, Applicant Tracking, and On-boarding
Tutoring software can turbocharge your recruiting, applicant tracking, interview/training scheduling, and on-boarding processes.
Advanced tutoring management software can take the pain out of recruiting, hiring, and on-boarding with automation features.
Tutoring software suites like Tutorware provide you with a career portal where tutors can apply, applicant tracking, automation of interviews, orientations, and training scheduling, and automated email workflows. These features can save your company thousands or even tens of thousands in administrative costs each year.
Tutoring management software can help you eliminate employment paperwork with e-signature solutions. This also eliminates filing and copying costs and make all employment documentation searchable with the click of a mouse.
4. Job Broadcasting and Scheduling
Your tutoring scheduling software should have advanced automated job broadcasting and advanced scheduling features that help you place the perfect tutors quickly and painlessly - in the fastest time possible.
Advanced tutoring software allows you to view your tutors and filter in multiple ways - by status (registered, hired, etc), location preferences, schedule, specialization, rating, clearance, tutor preferences, and more. Tutor scheduling software like Tutorware allows administrators to filter tutors along over 25 metrics.
Software can help you broadcast jobs to tutors with matching profiles and allow these tutors to apply for these jobs through their career portal. Tutoring and test prep companies can eliminate the back and forth emails and phone calls regarding new jobs, scheduling, and job details and reduce time to placement by 90%. As many customers shop tutoring firms simultaneously, this reduced placement time can land you the contract while your competitors are still typing emails and leaving messages for their tutors.
Premier tutoring scheduling software has full email functionality which let you set up automated emails, email templates, and customizable workflows.
5. Attendance Tracking
Tutoring business software can help you track tutor attendance in real time and resolve tardy arrivals issues, no shows, and expected: actual revenue problems quickly.
Advanced tutoring business software like Tutorware have IOS and Android Tutor apps that perform GPS verified tutor attendance. In addition to preventing fraud, the app can help you address revenue leaks caused by tardiness and no shows.
Tutoring business software with real-time attendance tracking can help your company operate with the professionalism that will earn you repeat business and gain more referrals. It can additionally help prevent customer complaints which in today's social world can lead to damaging online reviews.
6. Operations and Reporting
Fully integrated tutoring management software helps you reduce administrative expenses, while freeing up your time and resources so you can focus on growing your education business. In addition, advanced software includes a suite of reports that can help you track Key Performance Indicators (KPIs), so you can make better decisions.
Fully integrated tutoring software eliminates multiple software suites, multiple data exports, spreadsheets, and information sharing problems throughout your organization.
Great tutoring business software can give you a 360 degree view into nearly every part of your education business.
Automated billing and invoicing features help you save on administrative costs and reduce clerical errors.
Advanced tutoring business software like Tutorware can help you track important KPIs like Expected Billing versus Actual, Payroll versus Revenue, and Month over Month Revenue.
Tutoring business software can make or save you tens or even hundreds of thousands of dollars each year and help your education business grow and flourish. If you are currently using manual systems or a software solution with a limited feature set, we encourage you to shop around and see some of the exciting new offerings available on the market today.
About David Dodge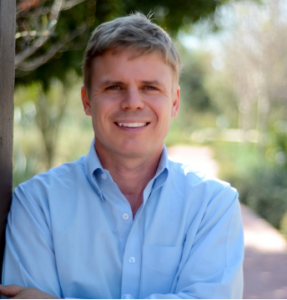 David Dodge founded Tutorware, a business management software for tutoring, test prep, and educational services companies. David has over 15 years experience running high-growth tutoring, test prep, and academic enrichment companies. He built his tutoring company SurePrep Learning into an Inc 5000 company for three years in a row, while employing over 1300 active tutors in 19 markets. He also founded enrichment and summer camp start-up CodaKid, a kids coding and game design academy based in Scottsdale Arizona.
Most Recent Blog Posts